Protected by-pass soybean meal for high performing lactating cows. To be used from the 1st to the 120th day of lactation
High bypass protein value of 72.5%
High degree of digestibility 98.5%
Palatability equal to that of regular soybean meal
Pleasant colour and aroma.
These properties aid the dairy nutritionist in formulating rations that improve milk production and/or reduce costs.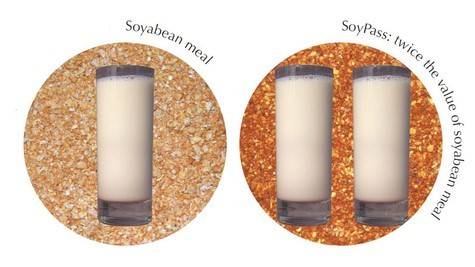 SoyPass helps in increasing milk production and/or reduce cost.